Transdermal Cream - 500mg CBD
Absolute Aid Transdermal Pain Cream harnesses the power of CBD in a well-known formula that boasts 21 years of success in the medical and spa markets. Our isolate CBD products reflect a true whole plant extract with naturally occurring cannabinoids, terpenes, plant compounds and a high concentration of Cannabidiol (CBD). To penetrate the skin's natural oil barrier, a special absorption accelerator assures transdermal absorption of oil-based CBD and other ingredients.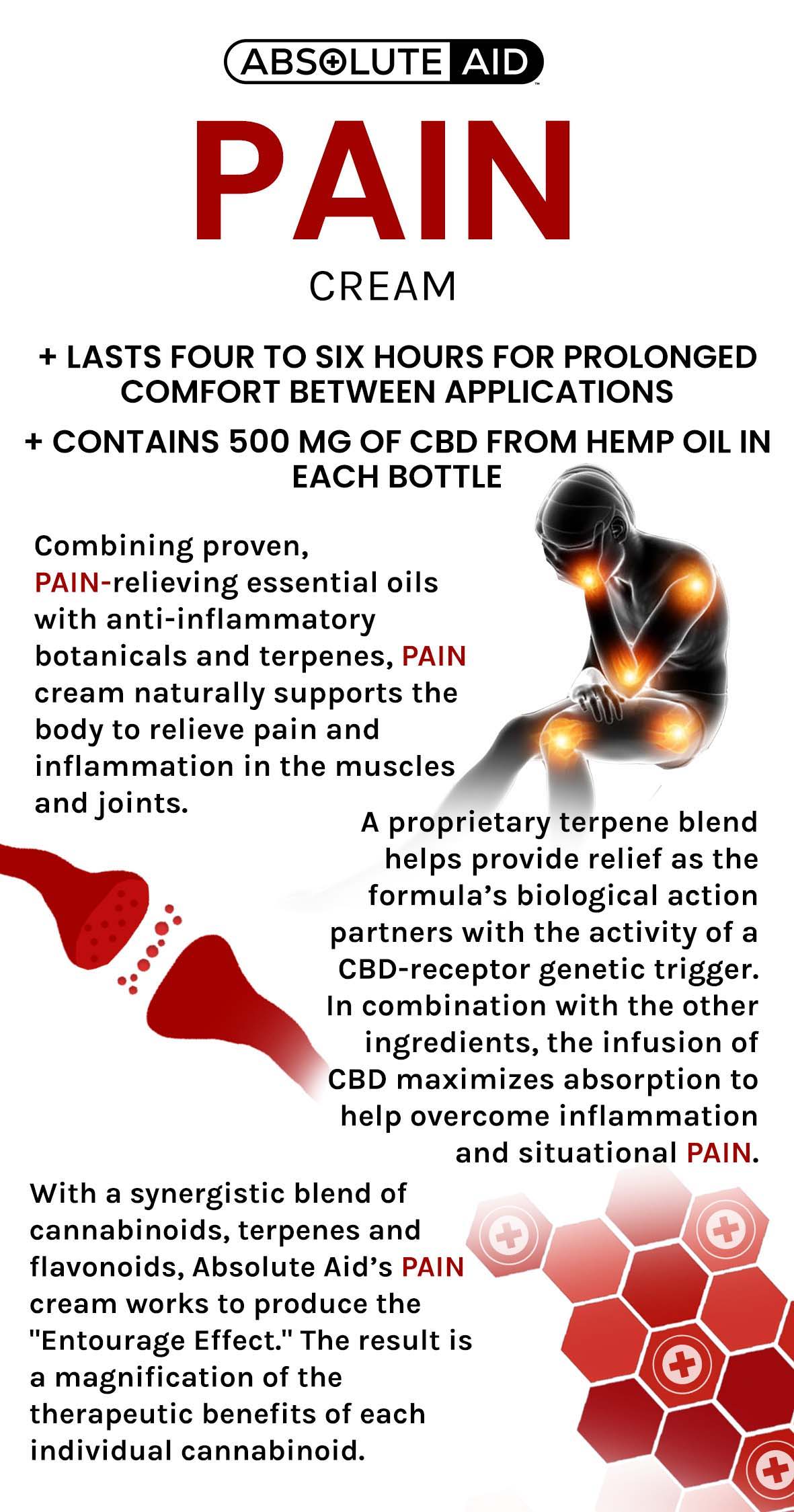 Container Size: 2 fl oz
Amount of CBD per container: 500mg
Directions: For muscle & joint pain apply to affected area three to four times daily. For tensions headaches, apply a small amount to the temples, forehead and neck. Avoid the area near eyes. Gently rub into skin until infused transdermal pain cream disappears. Store in a cool, dry place.
For adults/individuals 12+ with adult supervision. Please consult a physician before use if you are pregnant, nursing or have sensitive skin. Wash hands after each use. Use only as directed. For external use only. Avoid contact with eyes or open wounds.
Our proprietary essential oil & herbal blend includes:
These components come together to provide effective anti-inflammatory, anti-arthritic and analgesic activity; heating and cooling properties; and aromatherapy benefits. The blend's ingredients join forces to help reduce stress; soothe headaches; and mitigate muscle, joint and nerve pain.