BENEFITS
+ Extra-Strength Pain Relief*
+ Reduces Joint + Muscle Soreness*
+ Fast Acting Roll-On Relief*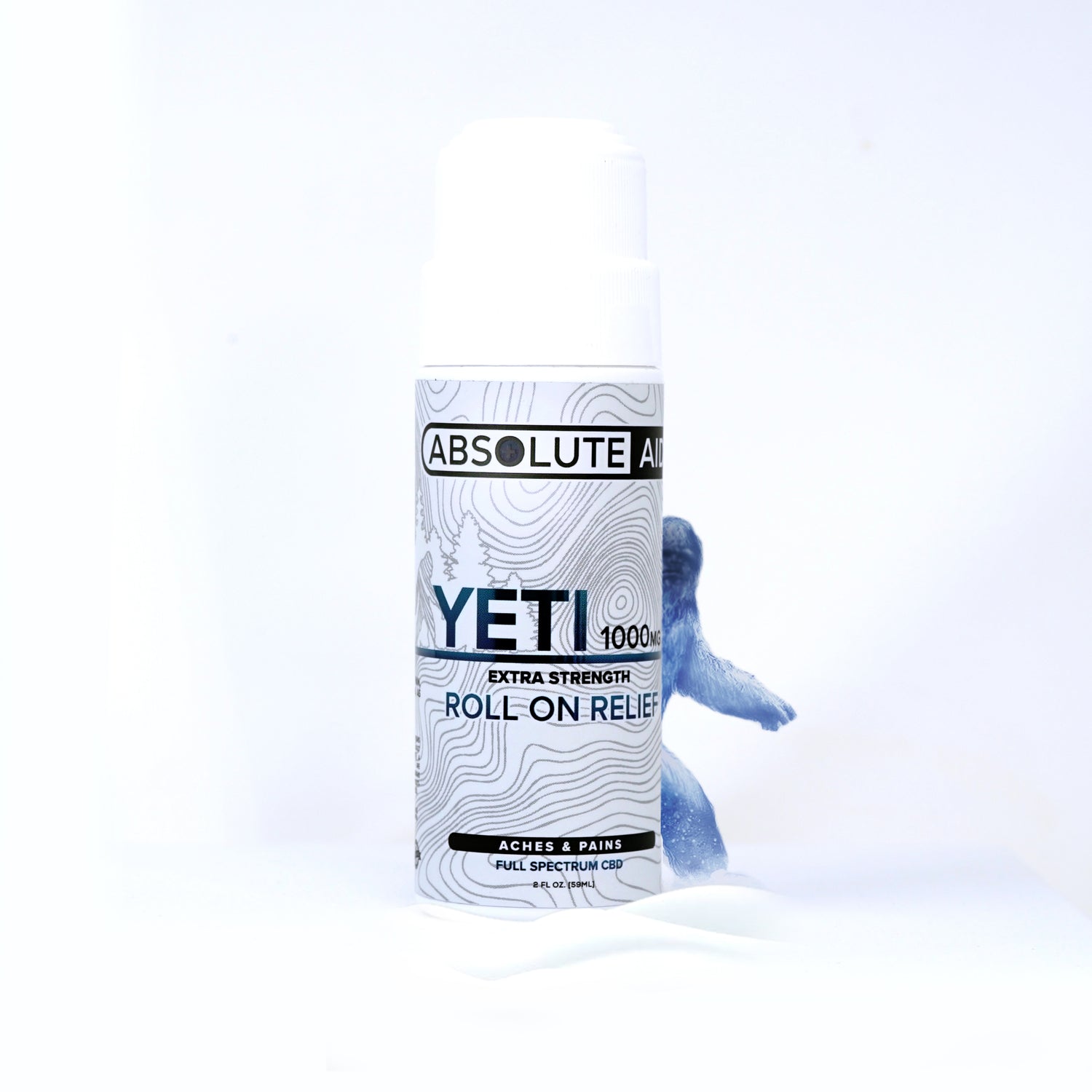 POWER PAST YOUR PAIN WITH THE FORCE OF A YETI!

Created with athletes in mind, and power-packed with key ingredients like hemp CBD, lidocaine, essential oils, and more, Yeti was formulated to aid your sore joints and muscles for life's next mile.*
Simply roll-on targeted areas and then keep moving forward!
UNBELIEVABLE PAIN RELIEF.*
BECOME A BELIEVER.
More Information
PRODUCT DETAILS

Fast acting…starts working within 15 minutes of application.
On-the-go relief…toss it in your gym bag, luggage, or work bag.
Formulated for athletes or anyone needing extra-strength relief.

Container Size: 2 fl oz
CBD per container: 1000mg (Full-Spectrum)

Directions: Roll-on to painful areas as needed and let air dry

For adults/individuals 12+ with adult supervision. Please consult a physician before use if you are pregnant, nursing or have sensitive skin. Wash hands after each use. Use only as directed. For external use only. Avoid contact with eyes or open wounds.
INGREDIENTS

CBD, MCT oil, Hemp oil, Lidocaine, Ylang Extract, Frankensense, Clove Bud, Sweet Birch, Rosemary, Black Pepper, Coriander Seed, Cypress, Marjoram