All Absolute Aid gummies are infused with cannabidiol, more commonly known as CBD. CBD is a non-psychoactive cannabinoid found in hemp. It offers a wide range of benefits. Absolute Aid CBD gummies contain 10mg of full spectrum CBD extract. Our full spectrum CBD gummies are made from whole plant extract with naturally occurring cannabinoids, terpenes, other plant compounds and a high concentration of Cannabidiol (CBD). Absolute Aid CBD gummies utilize the power of nanotechnology. Formulated with water-soluble CBD particles less than 44 nanometers, our bites allow absorption and superior product efficacy.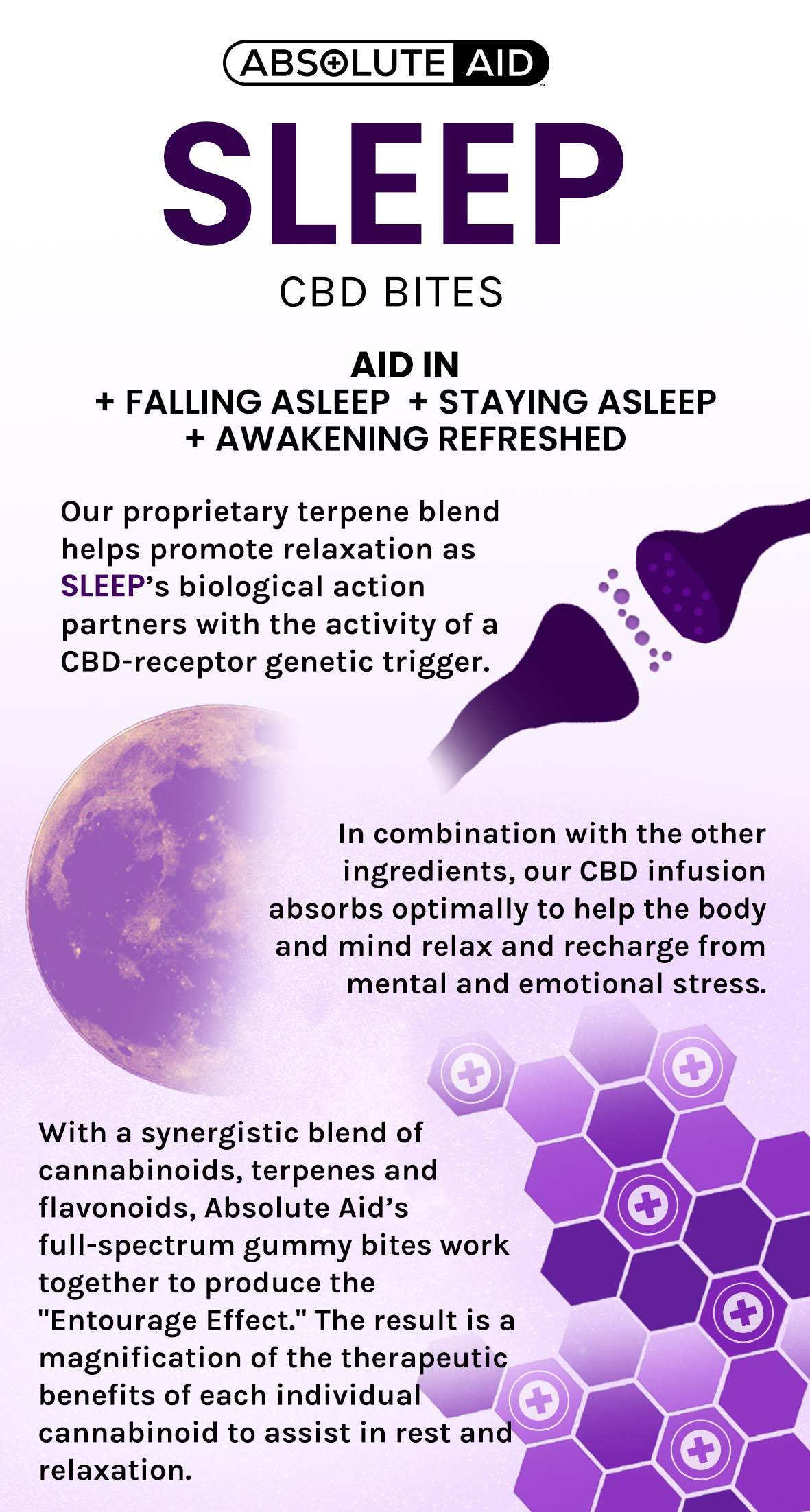 These bites contain less than .3% THC. The hemp-extract-derived cannabinoids in each of our formulas are certified and authenticated by pharmacist-approved testing and analysis to assure label integrity and precise levels of active ingredients.
*If you are a drug-tested athlete consuming any full-spectrum CBD product,
please consult your individual sports organization to ensure that they are approved. Taking full-spectrum CBD gummies may cause a positive drug test result.
The Absolute Aid SLEEP packages contain 7 bites and the jars contain 25 bites.
Amount of full spectrum extract per package: 70mg
Amount of full spectrum extract per jar: 250mg
Amount of full spectrum extract per serving: 10mg
Total Servings per package: 7
Total Servings per jar: 25